Happy Diwali 2017 Wishes, Quotes, SMS, Shayari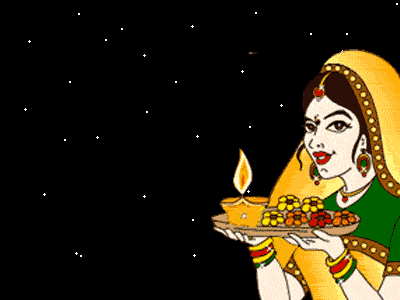 Happy Diwali Wishes | Diwali, known as the festival of lights is also a grand festival of sharing joy, happiness, and celebrations. And the best part is that it not only being celebrated in India but also to other countries. So, don't forget to wish your family and friends who are away from you. Here, we are revealing some beautiful heartfelt 'Diwali Messages' that you can text, mail or SMS to your loved ones.
Best Happy Diwali Wishes, Sms in Hindi
Aai Diwali aai…
Sath me kitni khushiya laai…
Mouj manao dhoom machao
Aap sabko Diwali ki badhai…
🎆🎆🎆🎇🎇🎇Happy Diwali 🎆🎆🎆🎇🎇🎇
Har pal sunhare phool khilte rahe, kabhi naa ho kanto ka saamna
Zindagi aapki khushiyo se bhari rahe…
Deepavali par hamari yahi hai shubh kaamna!!!
🎆🎆🎆🎇🎇🎇Happy Deepavali🎆🎆🎆🎇🎇🎇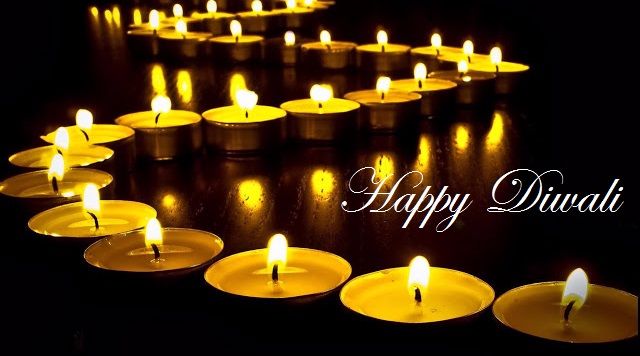 Deep jalte jagmagaate rahe…
Hum aapko aap hame yaad aate rahe…
Jab tak zindagi hai, dua hai hamari…
Aap yuhi diye ki tarha jagmagaate rahe…
🎆🎆🎆🎇🎇🎇Wish you a very Happy Diwali🎆🎆🎆🎇🎇🎇
Aapke yaha daulat ki barish ho
Mata Laxmi ji ka vaas ho,
Dukho ka puri tarah se naas ho,
Sabhi ke dilo par aapka raaz ho,
Safalta ka sar par taaz ho
🎆🎆🎆🎇🎇🎇Wish you a Happy Diwali 2017🎆🎆🎆🎇🎇🎇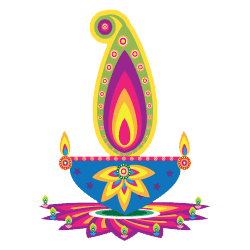 Jyot se jyot jalate huye chalo..,
Pyar ki ganga bahate huye chalo
Raah me aaye jo bhi deen dukhi
Sabhi ko gale se lagate huye chalo
Diyon ki roshni se jhilmilata aangan ho,
Patakhon ki goonjo se aasman roshan ho,
Aisi aaye jhoom ke yeh diwali,
Har taraf kushiyon ka mausam ho……!!!!🎆🎆🎆🎇🎇🎇
Diwali k deepak jag-magaye apke aangan me,
Saat rang saaje es saal aap ke aangan mein..
Aaya hain yeh tyohaar kushiyan leke…..
Har kushi saaje es saal aapke aangan mein.
Roshni se ho roshan har lamha aap ka,
Har Roshni saaje es saal aapke aangan mein.
Dua hum karte hain aap salamat rahe,
Har dua saaje es saal aap ke aangan mein….!
🎆🎆🎆🎇🎇🎇Wish You Very Happy Diwali🎆🎆🎆🎇🎇🎇
Dipak Jalte rahe jagmagaate yuhi rahe,
Ham tumko aur tum mujhe yad yuhi aate rahe,
Jab tak ye jiban rahega,
dua hai mera 'tum Chand ki taraha chamakti rahe…'
🎆🎆🎆🎇🎇🎇Happy Dipawali.🎆🎆🎆🎇🎇🎇
Deepavali Kaa Ye Pyaaraa Tyohar,
Jiban Mein Layenge khushiyaa Apar,
Lakshmi jee Viraajinge Aapake Ghar Dwaar,
Shuva kamanaye Hamaari please Kariye Swikaar!
🎆🎆🎆🎇🎇🎇"HAPPY DIPAWALI"🎆🎆🎆🎇🎇🎇
Diwaali aayi hai,
Masti chhayi hai,
Rangi Birangi Rangoli hai,
Diya Jalaye hai,
Dhum Dhadakaa hai,
Chhod rahe Patakaa hai,
Jalee Phuljaadiyaan hai,
Sab logoko vaye,
🎆🎆🎆🎇🎇🎇Happy Dipawali🎆🎆🎆🎇🎇🎇
Happy Deepavali 2017 
Chalo aaj fir ek deep jalaya jaye
Ruthe huye ko fir manaya jaye
Ponch kar aankho me chipi udasi ko
Jakhmo pe malham lagaya jaye
Pakad lo hath khele fir se,
Mohalle ka chakkar ek lagaya jaye
Bhul jaye gile-shikve sab purane
Aao milkar ye tyohar manaya jaye
Chalo aaj fir ek deep jalaya jaye
🎆🎆🎆🎇🎇🎇Wish you a very Happy Diwali🎆🎆🎆🎇🎇🎇